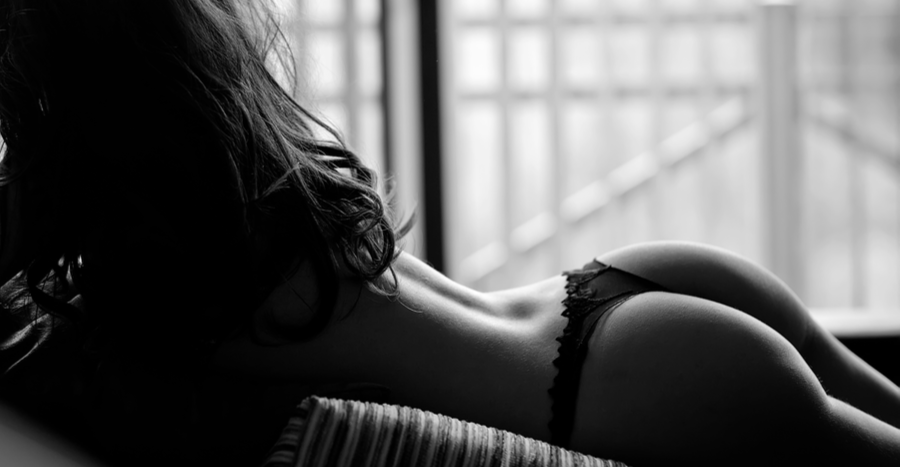 The Brazilian Butt Lift procedure is the perfect procedure to showcase surgical artistry and a keen eye for detail. Much like a sculptor creating a work of art, the success of this procedure is as much about the precise liposuction of the waistline, lower back, abdomen and flanks as it is the actual fat grafting used to build the buttocks. This operation can create a beautiful hour glass figure for patients with less curves, or create subtle enhancement of drooping buttocks while simultaneously taking inches off a patient's waistline. Our San Diego Plastic Surgeons, known for their superb bedside manner and natural surgical results, love to listen to our patients' desires and body goals and formulate a plan for their ideal body and buttock shape and size. Not all butts are created equal, and we strive to make sure each patient's surgical result not only looks natural, but fits their body image goal.
*Before and after photos and testimonials on this website are from actual patients who have given permission to have their photos/testimonials published. These photos and testimonials are for illustrative purposes only and no prediction of outcome is implied. Individual results may vary.
Thinking about having buttock augmentation?
Increase Your Butt Fullness
For many women, full, shapely buttocks are a symbol of femininity and sensuality. When the gluteal area lacks fullness, it can appear undefined. Butt augmentation with fat transfer can help you achieve a fuller backside. For many women, this helps them fill out pants better and opens a wider range of clothing for them to wear.
Restore Balance to Your Figure
A small butt may be preventing you from having attractive curves. For some, curves are an important aspect of creating a proportionate figure. Your buttocks may lack definition in comparison to the rest of your body.
Enhance Your Confidence
*For many women, achieving sensual curves helps them feel more attractive. Feeling comfortable and happy with your body often boosts your confidence. Having better self-esteem can help you be more assertive and hands-on in your life. Many women find that their newfound confidence dramatically affects their success in other areas of their lives.
What to Expect From the Procedure
During your consultation, we will evaluate your natural body type and butt shape to discuss the best options to achieve your butt enhancement goals.
Fat Transfer (Brazilian Butt Lift San Diego)
Liposuction is used to remove excess fatty tissue from troublesome areas of the body such as the abdomen, hips, thighs, and back
The removed fat is processed to eliminate unwanted oil and other tissues
The fat is injected into the buttocks through three small incisions using a syringe attached to a cannula
The fat is grafted in multiple layers to tailor the shape of the buttocks
The multi-layer technique helps ensure a smooth deposit of fat
All incisions are closed
A compression garment is used in the weeks following your surgery to facilitate healing and to help ensure good results
Brazilian Butt Lift Before & After Gallery
Butt Augmentation FAQ
Q: What will my recovery be like following butt augmentation?
A: *You will experience some bruising, swelling, and redness after the procedure. Direct pressure cannot be applied to the buttocks for eight weeks. For the first two weeks following your procedure, you should avoid sitting or laying on your back at all times. After this time, you may attempt a sitting position using a pillow to take pressure off the buttocks.
Most major swelling should subside after three months. By this time, you should be able to resume your normal activities, including sitting and exercise, but only with surgeon approval.
Q: Is butt augmentation painful?
A: *General anesthesia is used during butt augmentation surgery for a pain-free procedure. You may feel mild discomfort following your procedure. The added weight to the buttocks takes some time getting used to for some patients. All associated discomfort is controlled using oral pain medication prescribed by your doctor.

Q: Will my procedure result in scars?
A: *Mild scarring is possible as a result of butt augmentation. Scarring is common at the site of liposuction and the injection site for fat transfer. Great care is taken to place all incisions in discreet locations that can easily be hidden using clothing, bathing suits, and underwear.
Q: Is fat transfer permanent?
A: In the first year following fat transfer, you may lose some of the initial volume as the body absorbs some of the transferred fat. The fat that remains is permanent and will provide you with long-lasting results.
Want to see more before and after photos? Visit Our Gallery
Have additional questions? For Butt Lifts in San Diego or La Jolla, California, contact our clinic today to Schedule a Consultation