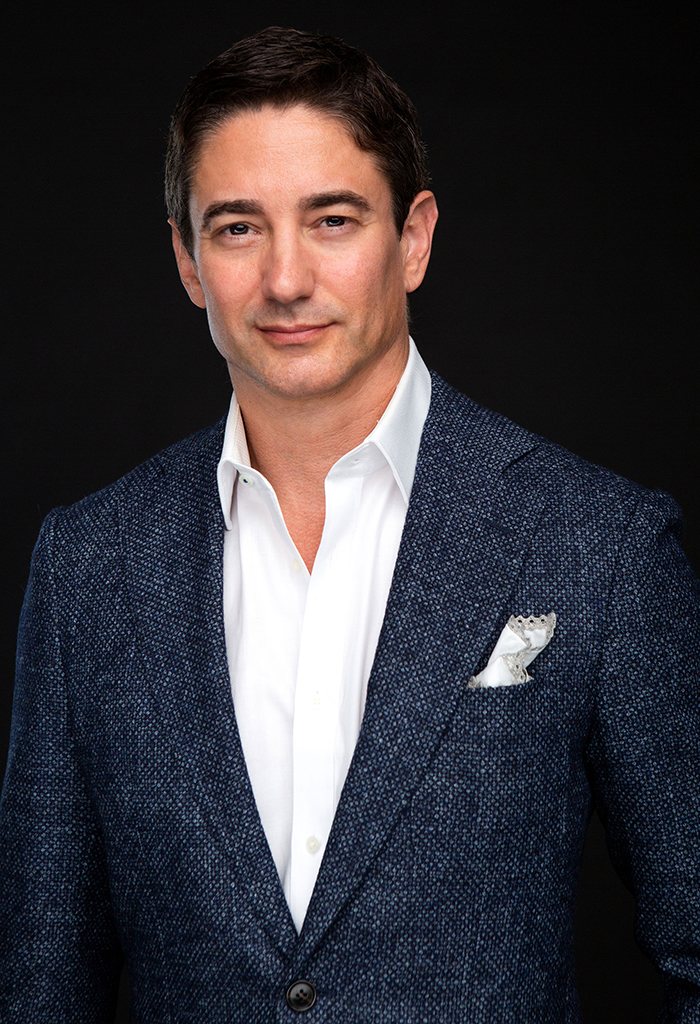 Facial Plastic Surgeon
San Diego facial plastic surgeon Dr. Roy David is a member of the American Academy of Facial Plastic and Reconstructive Surgery, and specializes in plastic surgery exclusively of the Face, Nose, Eyes, Neck, and Scalp. He has been in practice in San Diego for over ten years, helping thousands of patients to achieve their goals.
Dr. David is double-board certified by the American Board of Facial Plastic and Reconstructive Surgery, and the American Board of Otolaryngology-Head and Neck Surgery. He is a fellow of the American College of Surgeons, the American Academy of Facial Plastic Surgery, and the American Academy of Otolaryngology-Head and Neck Surgery. Dr. David is one of a select group of plastic surgeons to complete a prestigious Fellowship in Facial Plastic Surgery under the auspices of the AAFPRS.
Click here to read about board certification and choosing a Facial Plastic Surgeon.

Very little can compare with the sense of gratification a physician feels when he (or she) knows they have made a positive impact on a patient's life.
This knowledge was what led me to medical school following my experiences as a paratrooper and medic. My fascination with the intricacy of facial anatomy and the artistic nature of plastic surgery led me to focus on Head and Neck Surgery and to sub-specialize in Facial Plastic and Reconstructive Surgery. I enjoy the artistic nature of facial plastic surgery, and the challenge of continuously striving for improvement and perfection. Whether turning back the clock for a patient who shows signs of premature aging, or giving a rhinoplasty patient the look they have always dreamed of, I truly enjoy my work.
| | | |
| --- | --- | --- |
| | | |
| Compassionate Doctor Recognition, 2011 | Patients' Choice Award, 2011 | Top Doctors, 2018 |
As an accredited outpatient surgery facility, La Jolla Center for Facial Plastic Surgery, Inc., is dedicated to upholding the highest standards of safety and service in outpatient surgery. Dr. David has served as a nationally certified surgical facility inspector, and the surgical suite is accredited by AAAHC (Accreditation Association for Ambulatory Health Care). The center uses only board certified anesthesiologists and nurse anesthetists.
San Diego cosmetic surgeon Dr. David commonly performs facial plastic surgery and procedures which include the following:
Facelift
Nasal Surgery (Rhinoplasty)
Revision Rhinoplasty
Eyelid Surgery (Blepharoplasty)
Ear-reshaping Surgery (Otoplasty)
Skin enhancing procedures which include Laser Resurfacing, Dermabrasion, Chemical Peel, Botox®,and Collagen Injection.
His practice philosophy is based first and foremost upon careful attention to the patient's specific desires for improvement. This is facilitated through an in-depth consultation, as well as the use of cutting-edge computer imaging technology. This exciting innovation allows the patient to become more involved in the surgical planning process by seeing what they may look like after surgery.
San Diego plastic surgeon Dr. Roy David utilizes state of the art surgical techniques including endoscopic forehead lift, laser skin resurfacing, and follicular unit hair transplants, which are also time-tested and effective. The goal is to achieve a natural appearing, highly aesthetic result.
Dr. David attended college at the University of California at San Diego, where he was appointed a regents scholar and graduated summa cum laude.
Dr. David went on to attend medical school at the University of Pennsylvania in Philadelphia, one of our nation's top medical schools. He then completed a five year surgical residency in Otolaryngology-Head and Neck Surgery at the University of Illinois in Chicago, which included intensive training in cosmetic and reconstructive surgery of the head and neck.
During Head and Neck Surgery residency at the University of Illinois at Chicago, Dr. David trained under internationally known leaders in Rhinoplasty and Revision Rhinoplasty surgery, mastering the open "structure" rhinoplasty and closed rhinoplasty approaches. He realized his passion lay in facial plastic surgery. Following residency, Dr. David was chosen for a fellowship position at the renowned Rousso Facial Plastic Surgery Clinic in Birmingham, where he further refined his skills in facial rejuvenation, rhinoplasty, and hair restoration surgery.
In addition to his private practice, Dr. David is a Volunteer Clinical Instructor in the University of California, San Diego, Department of Surgery.
Dr. David welcomes the opportunity to give back to our community, especially to wounded veterans who have protected our country and to our local schools. For more information please contact our office.
Dr. Roy David is a facial plastic surgeon in San Diego serving San Diego County including La Jolla California. Back To Top