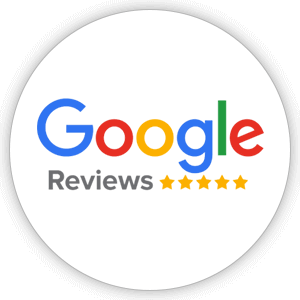 "Dr. Roy David always listens to my personal objectives, encourages questions and alleviates my concerns. I had a mini facelift over seven years ago and the results are still wonderful. I look natural and healthy and definitely more youthful. His office staff is very competent,. and always friendly and gracious. Tonia is a skilled aesthetician and truly a remarkable person. She is knowledgeable about the latest skin care procedures and products and recommends the ones that are best suited to the patient. I have referred friends to Dr. David who have had similar results. He is an outstanding Facial Plastic Surgeon." – Marty U.
"About two years ago I was referred to Dr. David by another plastic surgeon in the area as the best Rhinoplasty surgeon in San Diego county. I had my nose done by Dr David to correct a hump and a breathing problem. I woke up after surgery and was surprised I felt no pain at all. I followed doctor's instructions to the letter and my recovery was very quick and painless. It took several weeks to settle, and then, my breathing was 100% improved and the hump was gone. I am more than two years after surgery now and extremely happy with the results. From my experience, not every plastic surgeon will do a Rhinoplasty. This is a difficult surgery and I was looking for an experienced surgeon with an excellent track record. Dr. David's before and after photo's as well as the fact that he is double board certified (he is both ENT and Facial Plastic Surgery board certified) and comes highly recommended by other plastic surgeons helped me make my choice. I am glad I chose Dr. Roy David." – Adam G.
---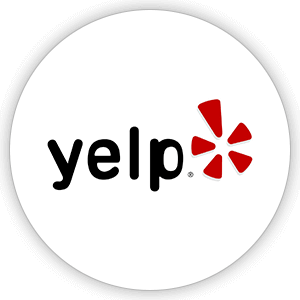 "After trying every new serum, moisturizer and anti aging product on the market, I was very unhappy with the little to zero results I was seeing. I finally took the plunge to see Dr. David. This man is a genius at what he does! I arranged to have a Total FX deep laser done on my face with some fat transfer and a few other procedures. The healing process was pretty intense but I am now 7 weeks out and I look like a totally different person. I look very well rested and he honestly subtracted at least 10 years from my face. This man knows his craft and his entire office staff is beautiful, inside and out. If you are unhappy with your appearance, take the plunge. Life is too short to look so much older than you feel. This doctor can perform miracles!" – Laura L.
"The entire process of my breast augmentation and liposuction completely exceeded my expectations. Dr. Rossi made me feel comfortable and explained everything in great detail, leaving me feel confident and excited for the results. The recovery was much easier than I had expected and my scars are almost nonexistent. It is clear Dr. Rossi is passionate about what he does. I have referred friends and family members to him knowing they will also get the best possible care. I am absolutely amazed with my results and could not be happier. If you are searching for a talented, compassionate, and professional surgeon, Dr. Rossi is a leader in the field." – Katie M.
---
"
Dr. Rossi performed a simultaneous breast lift and augmentation on me and I could not be happier with the results. My case was very difficult given the size of my previous augmentation and how stretched out my breast skin and tissue was heading into my surgery with him. My result was perfect in both symmetry and size. His bedside manner, attentiveness to detail, compassion, and true artistic ability are second to none from my experience with multiple plastic surgeons. HIGHLY recommend seeing Dr. Rossi for all your plastic surgery needs.
"
Dr. Rossi, Caring, Talented surgeon!
★★★★★
"
Dr. Michael Rossi, is the most caring, and talented surgeon. He has the most wonderful "bedside" manor that will put you at ease the moment you walk through his door. I enjoyed his charismatic demeanor that erased any fears I had. I never would have believed he could sculpt me the body I dreamed of out of my now 65 year old hot mess! Thanks to him, I feel like, the hot mama I used to be! My husband says I look it too! He made me a new tummy, and fixed my sagging upper arms! I adore my new, belly button! He is so talented, and has a terrific eye for aesthetics! He's my hero! Five stars isn't enough for him! He's a ten, and now I feel like a ten too!!
"
- Bren Olsen, Houston, Texas
I am happier than ever
★★★★★
"
At this warm, beautiful, sentimental season, it's natural to look back and celebrate all the good things the year has brought us. *I'm so glad that you enhanced my nose. I am happier than ever. This is one of my best investments that I have ever made. You did such a wonderful job! I'm so thankful. *A Special Christmas and New Year Wish: Hope you're surrounded by good feelings, good friends, and the knowledge that you're someone very special in this world…because you are. *I wish you continued success, prosperity and happiness in the coming year!
"
- M.L. , revision rhinoplasty, chin implant patient
"
I wanted to write you and tell you how truly grateful I am that I met you. For years I had been bothered by my crooked nose and breathing problems and had considered getting it fixed. I had four consultations with other plastic surgeons that I never felt comfortable with. I could never schedule a surgery with a doctor that I didn't feel confident about and instead became frightened to have the rhinoplasty and septoplasty done that I so desperately wanted and needed. Then I met you after a referral from a PA that I see. I instantly felt comfortable and confident with you and your excellent chairside manner. You and your office staff are wonderful to me and I always felt so confident about my surgery. I was finally excited about scheduling my surgery after the consultation with you. My surgery day came and of course I had a few jitters, but they went away immediately after you came in and sat with me and went over what to expect and then the anesthesiologist came in and was absolutely fantastic as well. I was ready to go. My "always the skeptic about doctors" husband liked you the moment he met you too and he was very comfortable with you performing my surgery. My surgery went wonderfully and the recovery was so much easier than I ever expected. You are so compassionate and wonderful it's no wonder why everyone feels so instantly comfortable around you. I never had any pain from the surgery procedure. When I needed to go back to work and my bruising wasn't completely gone your office gave me makeup and showed me how to apply it to help cover the bruising for my return to work. Every visit I have with you is extremely comprehensive. You are truly an artist, not just a surgeon. I want to thank you and your office staff so much for always taking extremely excellent care of me. I would genuinely recommend you without hesitation to anyone considering facial plastic surgery. Sincerely,
"
- K. G., rhinoplasty patient
I'm thrilled with the results
★★★★★
"
When one of my students called me "Mrs. Turkey neck", I knew I had to do something about my neck and jowls. A friend recommended Dr. David and as I had watched her become beautiful under his care, I made an appointment for the La Jolla Lift. I'm thrilled with the results and so are my students. I feel and look younger and my self confidence had soared!
"
I have recommended Dr. David to everyone
★★★★★
"
I have been unhappy with my profile all my life. I felt very comfortable the first visit for my consult and in the procedures. I had NO pain at all; first night post op was very comfortable. Recovery was very fast. Everyone in the office is very good and seems to care about everyone. I have recommended Dr. David to everyone! He is very kind and gentle.
"
"
It has been close to two years since my surgery and I cannot thank you enough for the results. The satisfaction I get everyday from looking in the mirror is priceless. It has boosted my confidence and happiness to a level I never felt before was possible. I no longer feel self conscious around people or the camera. Although looks are only skin deep, the results reach me on a personal level. It is impossible to put a price tag on your work. It was the best and most gratifying investment I will ever make. Money cannot buy happiness, but feeling great about myself and having the confidence to live my life without worries has made all the difference. You will always have my recommendation and good word. Thank you so much!
"
- J.B., rhinoplasty patient
"
I just wanted to take a few moments of your busy day to most sincerely express my gratitude and appreciation to you, your skills and artistry. I could describe endless specific situations from childhood to adulthood, in which my physical appearance impaired my social demeanor to some degree. Thanks to you and your warm staff I feel much "lighter" and have been given a pinch of confidence. Please continue to change lives with the gift you've been given. Forever grateful,
"
- B.R., rhinoplasty patient
"
Thank you so much for fixing my nose. Dr. David you did an incredible job. I'm so happy that I was referred to you.
"
- M.B., revision rhinoplasty patient
"
After being self conscious of my nose and considering rhinoplasty for 2 decades, I finally did it! The moment I walked in your office I was immediately put at ease by your caring staff. During my consultation with you , I knew I had come to the right place. I am so pleased with the outcome of my more feminine yet natural looking nose. It has given me a boost of confidence. I simply can't thank you enough. I will give you the highest recommendation to my friends or to anyone considering facial plastic surgery. Thank you again.
"
- L.E., rhinoplasty patient
"
This whole office is so very professional and welcoming, and thank you so much for making me feel so very comfortable here! You guys Rock!
"
- N.H., rhinoplasty patient
Thank you sooo much
★★★★★
"
Awesome!!! Thank you sooo much…You saved me and my face and I am so very happy!!! Healed quick . I love the MFL results and I would recommend Dr. David to anyone and everyone!! Thank you again!
"
- E.S., midface lift patient
I'm absolutely delighted
★★★★★
"
I'm absolutely delighted with the result of the operation…You did exactly what I wanted. After a year of caring for my very sick husband the emotional strain etched my face terribly. With your wonderful skill I feel and look years younger. Thank you so much.
"
Thank you for making me look ten years younger
★★★★★
"
Thank you very much for making me look ten years younger. I am very happy and satisfied with the outcome of the plastic surgery on my neck, eyelids, and ears. *My daughters, and even my primary care physician at Navy Balboa Hospital were happy and satisfied with the result of the plastic surgery that you performed on me. Cordially yours,
"
- R.D., facelift, browlift, eyelid surgery, otoplasty patient
Thank you so much for your kindness
★★★★★
"
Thank you so much for your kindness during my procedure. I felt so comfortable, relaxed, and welcome in the office. Dr. David, I really appreciated your chairside manner and compassion-I can tell that you are someone who really takes pride in what you do, and who truly cares about your patients. Thank you again for making me feel so special and cared for. Best,
"
- N.V., otoplasty patient
"
I would like to take a moment to sincerely thank you all for your genuine concern as well as professionalism throughout my pre-surgical and post-surgical care. Dr. David, thank you for your "call if you have concerns" policy even after usual business hours. You are the best!
"
- B.K., blepharoplasty patient
Dear Dr. David and Staff,
★★★★★
"
I wanted to thank you and your staff for an absolutely wonderful experience. Before seeing you, I had been thinking about having a facelift for quite some time. I was at a point in my life where I wanted to think about something for me for a change. *As soon as I met you I felt a very comfortable feeling. I instantly knew that I could trust you. You didn't talk at me, but really listened to what I wanted to achieve. You then recommended what procedures were best for me. *My procedures went exactly like you said they would. Throughout my entire experience, from my pre-op to my post-ops, your genuine caring nature made me feel relaxed and at ease. I knew that I could always contact you if I needed to. *I'm ecstatic with my results. I really want to thank you for making me look as young as I feel. I'm recommending you to all my friends and family. I'm your number one fan. Sincerely,
"
One of the best decisions I have ever made
★★★★★
"
I really wanted to write a review to share my experience. As an active business woman and grandmother it was very important to me not only to feel good but to look my best too. After giving it a lot of thought and consulting with my family I decided to have a facelift. I met with a few Plastic Surgeons in the San Diego area and finally decided to choose Dr. Roy David, because he specializes solely in Plastic Surgery of the Face and he is double board certified with a lot of experience. Also Dr. David impressed me as being very professional, caring and dedicated doctor. The surgery itself turned out to be a positive experience for me beyond all my expectations. I felt confident knowing I was In very good hands. I must say I've been thrilled with the results. My face looks vibrant and beautiful, and I've been getting compliments from friends and strangers all the time. Choosing Dr. David was truly one of the best decisions I have ever made.‎ maps.google.com
"