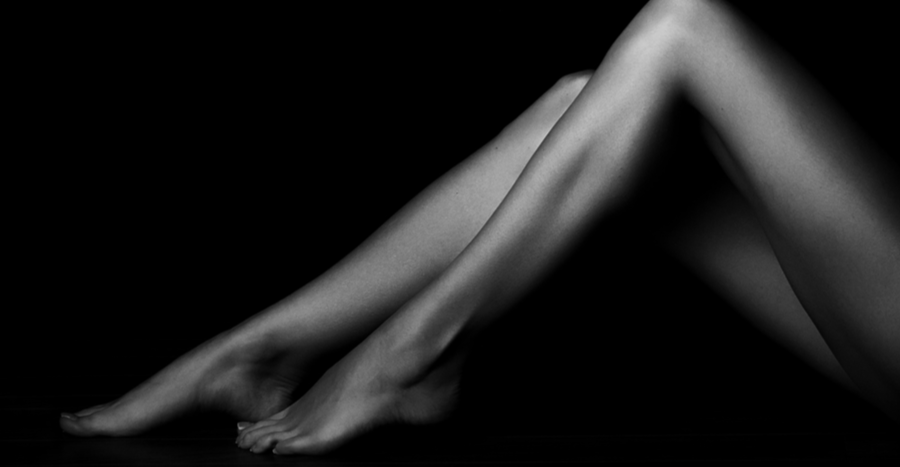 Roy David MD, Cosmetic Surgery & Medical Spa offers advanced treatment for leg veins, including laser vein therapy with our 1064 YAG Laser as well as sclerotherapy. Call us now for a complimentary consultation with one of our nurse specialists to find out if you are a good candidate, and which treatment is best for you!
*Before and after photos and testimonials on this website are from actual patients who have given permission to have their photos/testimonials published. These photos and testimonials are for illustrative purposes only and no prediction of outcome is implied. Individual results may vary.
Laser Vein Therapy
*Laser Vein therapy is popular because it is quick, and relatively painless (no injections!). Our office uses an advanced 1064 Yag laser, which is an optimal wavelength for targeting veins. The laser has built in skin cooling for comfort, as the heat from the laser destroys the veins, which are then resorbed by our body. Laser therapy is best suited for smaller spider veins, which may be red or blue in color. Some patients have a combination of small and large veins, and are best treated with a combination of laser vein therapy and sclerotherapy.
Sclerotherapy
Sclerotherapy vein treatment inovolves injection of a sclerosant material into toublesome leg veins, causing them to close down and disappear permanently. Often, the most unsightly veins are superficial "spider veins" which may be red or blue. In addition to treating these smaller veins, it is important to address some of the deeper "feeding" veins, also called reticular veins, that supply these spider veins; otherwise, new spider veins are likely to recur. Our nurse specialist will carefully examine your legs and address these reticular veins as well.
If you experience unsightly veins and want to get rid of them, you should know that sclerotherapy is affordable, and highly effective. Spider veins are small, thin veins that lie close to the surface of the skin. Although these small veins are linked to your larger venous system, they are not an integral part of it. Spider veins are caused by swollen and dilated, small veins under the skin. When the pressure inside the vein increases enough to overcome normal resistance of the vein wall, spider veins appear. In women, the ability of veins to resist increased pressure is reduced when the body's estrogen level drops.
Causes for Spider Veins
• Heredity
• Pregnancy
• Hormonal Shifts
• Weight Gain
• Prolonged Standing
• Prolonged Sitting
• Taking certain Medications
The Procedure
In this procedure, your veins will be injected with a sclerosing solution that will make them collapse and fade from sight. This can also clear up other symptoms that you may be experiencing that are associated with spider veins, like aching, burning, swelling and night cramps.
*Treatment takes 15 minutes to an hour and sometimes you may need 3-4 treatments, but the results are permanent (new varicosities or spider veins may or may not appear over time) .
A compressive bandage is placed during the procedure, and you will be asked to wear a support stocking for several days.
Sclerotherapy and Laser Vein Therapy Pricing
The prices below represent our regular pricing as of June 10, 2010. All treatments performed by registerd aesthetic nurse. Visit our SPECIALS page or call our office for current promotions. Prices are subject to change at any time without notice and may not be updated concurrently on website. For up to the minute pricing please call our office : 858 658-0595.
Laser Vein Therapy
20 minute treatment session: $300
Sclerotherapy
30 minute treatment session: $300