SAN DIEGO LASER HAIR REMOVAL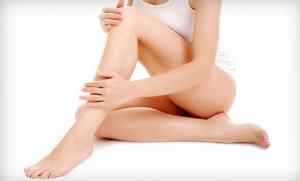 *Say goodbye to shaving, waxing, and ingrown hairs! Laser hair removal can achieve 80-90% (or more) permanent reduction in unwanted hair growth. Successful results come from using the right technology, being treated by well-trained and experienced aesthetic laser nurses, and being persistent and consistent with your scheduled sessions. Our San Diego clients generally require between 4-6 treatments per area for optimal results.
*Before and after photos and testimonials on this website are from actual patients who have given permission to have their photos/testimonials published. These photos and testimonials are for illustrative purposes only and no prediction of outcome is implied. Individual results may vary.
Unlike a typical medical spa, our La Jolla center is one of only a few in the San Diego area to acquire the new Lightsheer Duet laser from Lumenis, considered the top of the line in hair removal lasers. Our nurses and patients have long raved about their results from the lightsheer diode laser, which have proven superior to other common modalities such as IPL, Yag, and Alexandrite. The new Lightsheer Duet represents a huge breakthrough in laser hair removal: it combines the technology of the lightsheer with a treatment head that is up to 6 times faster, and virtually painless! The advanced technology of the Duet
requires a less intense laser to achieve the same amazing results, in a fraction of the treatment time. No numbing and no messy gel are needed, so you will be back to your busy day in no time.
"Laser hair removal can represent a significant investment of time and money for our clients, and we believe in treating them to the very best" – Roy David, MD, Medical Director: Roy David MD, Plastic Surgery & Medical Spa
This laser combines the power of the diode laser which is optimized for absorption by the hair pigments with the flexibility of multiple pulse durations, allowing us to treat darker skin types. Most patients experience no side effects at all, though a few exhibit some short-term local reddening of the surrounding skin. Laser Hair Removal treatments in our San Diego office require no patient downtime.The number of necessary treatments depends on hair color and skin type, and the part of the face or body to be treated. Light hair will require a higher number of treatments.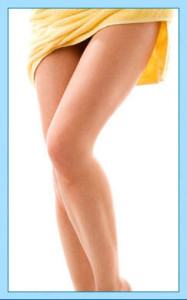 Laser Hair Removal in Depth:
Approximately 22% of women in North America have unwanted facial hair. Other commonly treated areas include armpits, arms, and legs, as well chest and back areas in men. The market for hair removal in this country exceeds 2 billion dollars, annually.
Laser hair removal came onto the hair removal scene in mid 1990's, pushing aside older techniques such as shaving, waxing, depilatory creams, and electrolysis.
The older techniques are fraught with numerous downsides, such as pain, dermatitis, hyper and hypopigmentation, and inefficiency. Of note, ornithine (Vaniqa) became approved in 2000 as the first topical cream for hair reduction. Results with this cream are variable.
The goal of laser hair removal is permanent hair reduction. According to the FDA, permanent hair reduction is defined as reduction of hair density for a period of time equal to one full growth cycle of hair. Of note, there is no treatment available that provides permanent complete hair removal.
In order to understand how laser hair removal works, it is important to understand the anatomy and growth cycle of our hair follicles. The hair is composed of a bulb, a stem, an isthmus, and an infundibulum, the infundibulum being the portion of the hair past the skin which we can see. The hair has three growth phases: anagen, catagen, and telogen. During anagen, the bulb produces melanin, a dark pigment that is transported up the follicle. This is the "growth phase" of the hair. During catagen phase, the bulb degenerates and stops producing melanin. Telogen is the resting phase of the follicle: the bulb is no longer present. At the end of telogen the follicle detaches and then a new anagen phase begins.
*The laser light targets a dark pigment called melanin which is produced in the bulb, or deep part of the hair follicle during anagen phase. The laser generates heat in this pigment, thus destroying the melanin producing cells along with the bulb and remainder of the follicle. Laser hair removal is only effective on hairs during the anagen phase. At any given time, up to 90% of the hairs in a region may be in anagen. Anagen phase may last from 6 months to ten years, while catagen lasts several weeks and telogen may be one to three months. For these reasons, the laser hair removal treatment generally must be repeated 3 to 5 times to catch all hairs in the anagen phase. For this reason, it is important to start your sessions early enough to be ready for beach season in San Diego.
The efficiency of any particular laser hair removal system depends on the ability of that laser to target the melanin in hair follicles without hurting surrounding skin. This has to do with the wavelength of the laser, the pulse duration (length of time the skin is exposed to the beam), and the fluence or power of the laser. Longer pulsed lasers enable more complete ablation of the hair follicle, however have greater risk of thermal (heat) damage to surrounding tissue (skin). Newer devices incorporate cooling systems for the skin which allow longer pulse durations with less risk of non-specific thermal damage.
Lasers used for hair removal include the ruby, alexandrite, Nd:YAG, and diode laser (used in our San Diego medical spa). IPL (intense pulsed light) is also used with success for hair removal. IPL devices emit a broad band of light of varying wavelengths (a laser is one specific wavelength). Typically, a filter is used to narrow this band to the spectrum of light that is most efficiently absorbed by melanin in hair follicles.
Laser Hair Removal Key Points:
*About 80% of patients respond well to laser hair removal
*You should expect a 30% reduction in hair density with each treatment
*Optimal results may require five or more treatments
Treatments are spaced one to three months apart
Laser hair removal is not without risks (see below)
The best candidates for laser hair removal have light skin and dark hair
Risks of Laser Hair Removal:
Blistering
Scabbing
Hyperpigmentation
Hypopigmentation
Laser Hair Removal Q and A:
Q: Is laser hair removal painful?
A: *Our facility in San Diego is one of only a few to acquire the amazing Lightsheer Duet from Lumenis. The laser uses vacuum technology to reduce pain to an insignificant level. Most of our clients need no numbing cream and can't believe how easy it is to go hairless.
Q: How many sessions will I need?
A: *Most clients require 4-6 sessions, but this can vary based on your rate of hair growth, size of the area, etc. By utilizing only the best technology at Roy David MD, Plastic Surgery & Medical Spa, our experienced and highly-trained staff will strive to achieve your goals as quickly as possible.
Q: How long do the results last?
A: *Laser Hair removal with the Lightsheer Duet is FDA cleared for permanent hair reduction. Most patients achieve their goals with 4-6 treatments and most never need additional treatments for those areas. Others may return periodically for "maintenance" sessions. Generally, light skinned/dark haired clients see the quickest and most permanent results
Q: How do I prepare for my laser hair removal session?
A: Avoid tanning of any kind for at least two weeks prior to treatment. You should shave the areas for treatment 3 days prior to your appointment; avoid tweezing or waxing! You should also discontinue (with doctor's approval) or make our staff aware of any skin-sensitizing medications or creams you may be using, such as antibiotics, Retin-A, alpha-hydroxy acids, etc .
Q: Why would I choose laser hair removal over other options?
A: In a sunny area like San Diego, where shorts and bikinis are common, laser hair removal should be a smart investment in the long run, saving you time, money, and discomfort!
Pricing Information for Laser Hair Removal:
We are currently updating our price list.
Please call our office for current pricing at (858) 658-0999