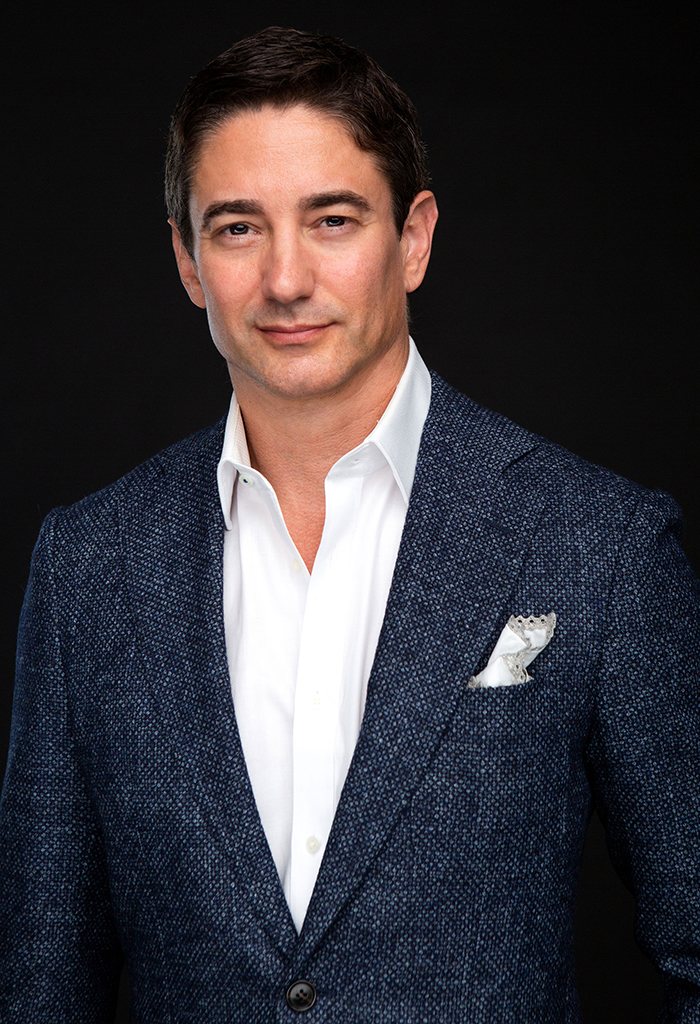 Roy David, MD
Facial Plastic Surgeon
San Diego facial plastic surgeon Dr. Roy David is a member of the American Academy of Facial Plastic and Reconstructive Surgery, and specializes in plastic surgery exclusively of the Face, Nose, Eyes, Neck, and Scalp. He has been in practice in San Diego for over ten years, helping thousands of patients to achieve their goals.
Dr. David is double-board certified by the American Board of Facial Plastic and Reconstructive Surgery, and the American Board of Otolaryngology-Head and Neck Surgery. He is a fellow of the American College of Surgeons, the American Academy of Facial Plastic Surgery, and the American Academy of Otolaryngology-Head and Neck Surgery. Dr. David is one of a select group of plastic surgeons to complete a prestigious Fellowship in Facial Plastic Surgery under the auspices of the AAFPRS.
Click here to read about board certification and choosing a Facial Plastic Surgeon.

Very little can compare with the sense of gratification a physician feels when he (or she) knows they have made a positive impact on a patient's life. This knowledge was what led me to medical school following my experiences as a paratrooper and medic. My fascination with the intricacy of facial anatomy and the artistic nature of plastic surgery led me to focus on Head and Neck Surgery and to sub-specialize in Facial Plastic and Reconstructive Surgery. I enjoy the artistic nature of facial plastic surgery, and the challenge of continuously striving for improvement and perfection. Whether turning back the clock for a patient who shows signs of premature aging, or giving a rhinoplasty patient the look they have always dreamed of, I truly enjoy my work.
| | | |
| --- | --- | --- |
| | | |
| Compassionate Doctor Recognition, 2011 | Patients' Choice Award, 2011 | Top Doctors, 2018 |
As an accredited outpatient surgery facility, La Jolla Center for Facial Plastic Surgery, Inc., is dedicated to upholding the highest standards of safety and service in outpatient surgery. Dr. David has served as a nationally certified surgical facility inspector, and the surgical suite is accredited by AAAHC (Accreditation Association for Ambulatory Health Care). The center uses only board certified anesthesiologists and nurse anesthetists.
San Diego cosmetic surgeon Dr. David commonly performs facial plastic surgery and procedures which include the following:
Facelift
Nasal Surgery (Rhinoplasty)
Revision Rhinoplasty
Eyelid Surgery (Blepharoplasty)
Ear-reshaping Surgery (Otoplasty)
Skin enhancing procedures which include Laser Resurfacing, Dermabrasion, Chemical Peel, Botox®,and Collagen Injection.
His practice philosophy is based first and foremost upon careful attention to the patient's specific desires for improvement. This is facilitated through an in-depth consultation, as well as the use of cutting-edge computer imaging technology. This exciting innovation allows the patient to become more involved in the surgical planning process by seeing what they may look like after surgery.
San Diego plastic surgeon Dr. Roy David utilizes state of the art surgical techniques including endoscopic forehead lift, laser skin resurfacing, and follicular unit hair transplants, which are also time-tested and effective. The goal is to achieve a natural appearing, highly aesthetic result.
Raised in Northern California, Dr. David moved with his family to Israel as a teenager. He later served for three years in an elite paratrooper unit where he gained experience as a medic. Following military service, Dr. David returned to California and attended college at the University of California at San Diego, where he was appointed a regents scholar and graduated summa cum laude.
Dr. David went on to attend medical school at the University of Pennsylvania in Philadelphia, one of our nation's top medical schools. He then completed a five year surgical residency in Otolaryngology-Head and Neck Surgery at the University of Illinois in Chicago, which included intensive training in cosmetic and reconstructive surgery of the head and neck.
During Head and Neck Surgery residency at the University of Illinois at Chicago, Dr. David trained under internationally known leaders in Rhinoplasty and Revision Rhinoplasty surgery, mastering the open "structure" rhinoplasty and closed rhinoplasty approaches. He realized his passion lay in facial plastic surgery. Following residency, Dr. David was chosen for a fellowship position at the renowned Rousso Facial Plastic Surgery Clinic in Birmingham, where he further refined his skills in facial rejuvenation, rhinoplasty, and hair restoration surgery.
In addition to his private practice, Dr. David is a Volunteer Clinical Instructor in the University of California, San Diego, Department of Surgery.
Dr. David welcomes the opportunity to give back to our community, especially to wounded veterans who have protected our country and to our local schools. For more information please contact our office.
Dr. Roy David is a facial plastic surgeon in San Diego serving San Diego County including La Jolla California. Back To Top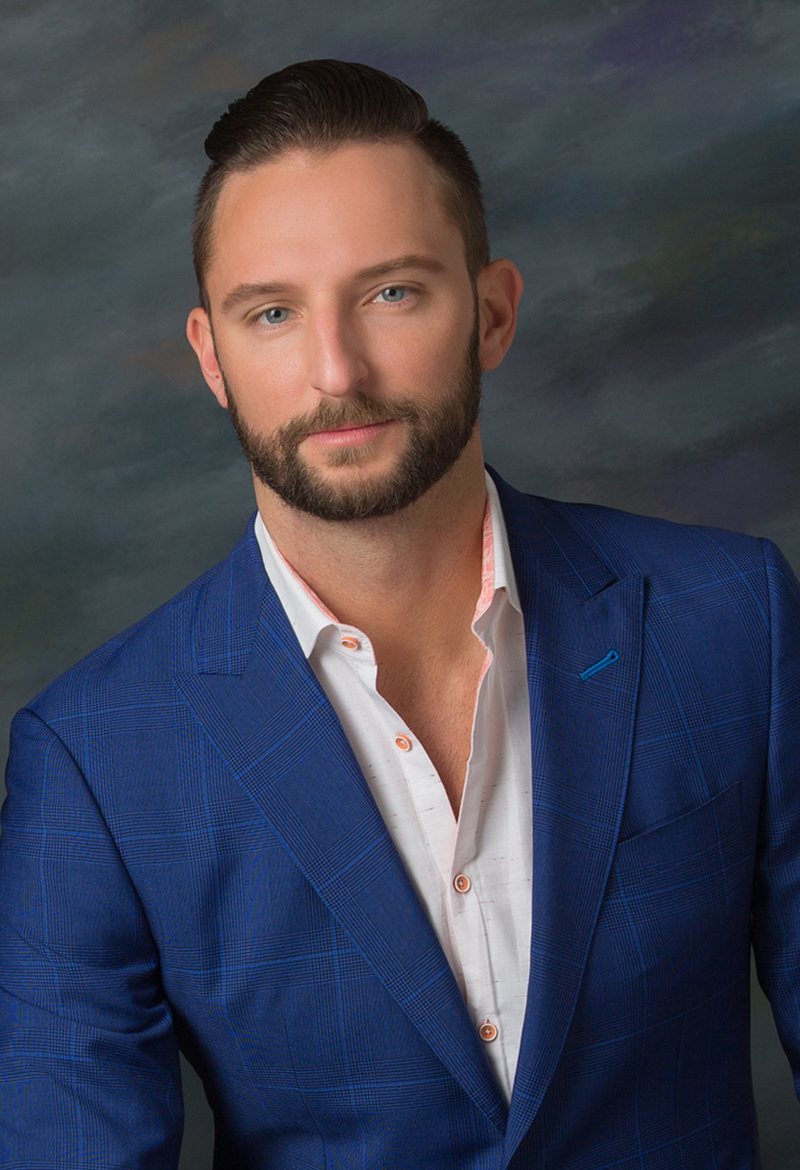 Michael Rossi, MD
Plastic Surgeon in San Diego
Dr. Michael Rossi is a warm, charismatic individual with a big heart and an artistic eye for detail driven by a desire to help his patients achieve their aesthetic body goals and become the best version of themselves. He was born into a large, tight-knit medical family in the Midwest, which played a major role in the man and physician he is today. He takes great pride in treating every patient who walks into his office like family and listens to their needs to help them achieve their ideal self.
Dr. Rossi is dedicated to personal nutrition, health and physical fitness and enjoys not only performing body augmenting and contouring operations, but also helping patients maintain their beautiful results through tailored diet and exercise plans. He understands the benefits of physical fitness on mental health and is driven by the joy and self-confidence his patients display at the end of their body transformation journeys.
Dr. Rossi was born in Chicago and grew up in central Illinois where he attended the University of Illinois. He remained in his home state to pursue his medical education at the University of Illinois College of Medicine followed by 6 years of intense surgical training at the University of Illinois Chicago Metropolitan Group Hospitals program under the tutelage of many accomplished surgeons and educators. As he progressed through training, it became obvious his outgoing personality, keen attention to detail, advanced surgical skill and innovative style made him a perfect fit for the field of plastic surgery.
After completing his surgical training in Chicago, Dr. Rossi relocated to Houston, Texas to pursue three additional years of Plastic Surgery fellowship training at a premiere program in the largest medical center in the world. While in Texas, Dr. Rossi operated alongside nationally renowned plastic surgeons and attended multiple local and national cosmetic surgery meetings to remain up to date with plastic surgery trends and safety measures. He was fortunate to have the opportunity to travel to El Salvador on a cleft lip and palate mission trip where he had the privilege of fixing the smiles of multiple beautiful children. This mission remains dear to his heart and one he will continue the rest of his career.
Southern California is where Dr. Rossi has always desired to work and raise his family. He enjoys being physically active, volunteering in his community and spending quality time with his beautiful wife, former Mrs. Illinois 2014 and 2015, Lindsey, and their three adorable children. While his true passions are his family, friends and patients, his favorite hobbies outside the office include snow skiing, scuba diving, weight lifting, photography, fashion, coaching his son's sports teams and traveling. Earning a patient's trust is a privilege he takes very seriously and his desire to positively touch lives has left a trail of close friends and happy patients everywhere he has been. Back To Top
MEET OUR STAFF
Teneah
Executive Assistant: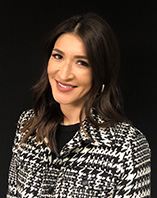 Teneah is Executive Assistant to Dr. Roy David. She supports Dr. David and his staff to ensure all patients' needs are met. Teneah studied business at the University of Utah and brings a very broad background of experience. It is important to Teneah that she is passionate about her work and she is excited to advocate her love of beauty and aesthetics with science and technology. As a fitness and wellness enthusiast, she understands and promotes the importance of investing in yourself both internally and externally. We are excited to have her as part of the team.
Laura
Patient Care Coordinator: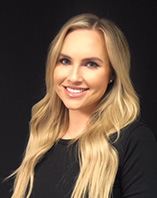 Laura is a San Diego Native and graduate of San Diego State University. Laura truly found her passion as a Patient Care Coordinator. Serving as a liaison between patients and surgeons, her role guarantees that patients will have the best possible experience every time they walk in our door. She has worked alongside Dr. David since 2014. The special family-like relationship, and the unparalleled consistent results from Dr. David and Dr. Rossi, are reasons Laura would never want do what she does for anyone else. She continues to be driven by a desire to support patients throughout their transformation and witnessing how their confidence emerges during the process.
Katie
Registered Nurse: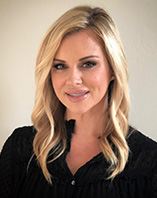 Katie completed her nursing degree at California State University, San Marcos. Her ultimate goal was to use her nursing education, compassion for patient care, and love for aesthetic medicine to help people.
She is a skillful and experienced Aesthetic Nurse and has received advanced trainings in a wide range of procedures and treatments. Katie believes aesthetic medicine is an art and that it takes talent and skill to safely and effectively treat patients. It is her true passion to get to know patients and fully understand their concerns in order to create the best treatment plan that fits their needs.
Lauren
Registered Nurse: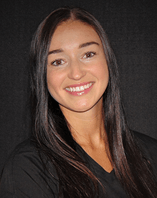 Lauren graduated Summa Cum Laude with a Bachelors of Science in Nursing from Rutgers University in New Jersey, where she was born and raised. She moved to Southern California after finishing her degree and began working as both an aesthetic and perioperative nurse. Lauren is extremely detail oriented, which makes her a great nurse in these fields. She was drawn to cosmetics because she loved the idea of helping people feel more confident. Her specialities include botox, dysport, filler, microneedling with PRP, laser hair removal, and other various lasers including IPL, Resurfx, erbium, tattoo removal, and vascular reduction. She also works in the operating room alongside Dr. David. When Lauren is not at work you can most likely find her working out or reading on the beach.
Kateryna
Aesthetician:
Kateryna is a bilingual, multi-faceted esthetician who first became licensed in Europe in 1993. She possesses a Bachelor's Degree and a technical-school degree from an acclaimed European lyceum equivalent to a nurse assistant. Kateryna is highly skilled in various facial treatments, including chemical peels, derma-sweep, anti-aging, microdermabrasion, dermaplaning and waxing. In addition, she has successfully completed training on advanced peels and anti-aging facials. She is always enthusiastically complimented by clients for her sociable personality and her innate ability to make every client feel as comfortable as possible.
Sarah
Aesthetician: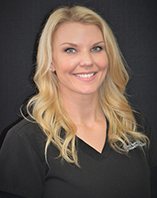 Sarah is a San Diego native with a passion and drive for revolutionary skin care treatments and products. She became interested in the skin care industry as a teenager and became a licensed aesthetician in 2012. Whether she is at the front desk or in the treatment room, Sarah strives to make every patients experience a positive and relaxing one. During her free time, she enjoys music, swimming, and spending time with her family.
Reyna
Medical Assistant: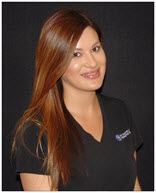 Misty
Certified Surgical Technologist: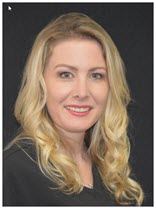 Our Office