Plastic & Reconstructive Surgery
Board Certified Plastic Surgeon by American Board of Plastic Surgery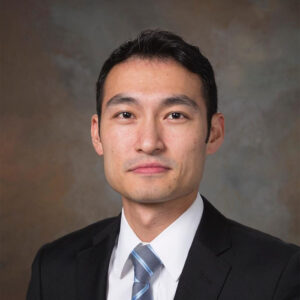 Charlie Chen M.D. is a premier board-certified plastic and reconstructive surgeon who brings state of the art technique and expertise to the San Diego area. He is an Ivy League trained surgeon who completed a full general surgery residency at Yale University, followed by a plastic surgery residency at University of California, San Diego. He furthered his training by completing an aesthetic surgery fellowship in Charlotte, NC as the American Society for Aesthetic Plastic Surgery Endorsed Fellow. He is a bi-coastal surgeon with practices in San Diego, Los Angeles, and Manhattan.
Prior to his surgical training, Dr. Chen received his Bachelor of Science Degree in Biology at University of California, Los Angeles. He went on to earn his Medical Doctor degree at Loyola University Chicago.
Throughout his career, Dr. Chen has remained active in academic teaching and research into new surgical techniques. During his time at Yale University, he was awarded the prestigious Outstanding Performance in Medical Student Teaching Award. He has published his findings with world-renown innovators in journals such as Annals of Plastic Surgery, International Society of Aesthetic Plastic Surgery, and Journal of Vascular Surgery. He has also presented his work at the American Society of Aesthetic Plastic Surgeons, American Society of Plastic Surgeons, American Association of Hand Surgery, and New England Hand Society meetings.
Dr. Chen offers both surgical and non-surgical techniques customized to individual needs and desires of the patient. He has a calm demeanor and outstanding bedside manner that gives his patients confidence and comfort in receiving the highest quality of care.
Outside the operating room, Dr. Chen loves spending time with his wife, two daughters, and son. He also enjoys sailing, playing the guitar, and fishing. In addition to English, Dr. Chen is fluent in Mandarin and Taiwanese.
Text or Call Dr. Chen to schedule a consultation 858-255-1538






Dr. Charlie Chen is board certified by the American Board of Plastic Surgery. He has undergone full training in both General Surgery (5 years) and Plastic & Reconstructive Surgery (3 years). Additionally, he received additional specialization in aesthetic surgery as an ASAPS (American Society of Aesthetic Plastic Surgery) endorsed fellow (1 year). Dr. Chen has achieved the highest level of training and accreditation in plastic surgery in order to provide his patients with state-of-the-art techniques and results.