Introducing…. INFINI
A breakthrough in skin technology
Infini from Lutronic provides amazing results with its patented 3-D skin tightening innovation. By delivering radiofrequency waves deep into the dermis of the skin, collagen production is stimulated effectively, leading to decreased wrinkles and improvement of scarring from acne. Rejuvenation- without the downtime of a surgical facelift!
*Before and after photos and testimonials on this website are from actual patients who have given permission to have their photos/testimonials published. These photos and testimonials are for illustrative purposes only and no prediction of outcome is implied. Individual results may vary.
*WHY INFINI
Clinically proven collagen production. New collagen means better support for your skin, less wrinkles, and smoother texture!
Treats All Skin Types, even Tanned Skin!
Quick & Easy Recovery
Treatments Customized for You!
*MINIMAL DOWN TIME
Whereas laser peels may take weeks to recover, your recovery time with Infini is as little as one day. .
AMAZING OUTCOMES
See some of the amazing results achieved with INFINI
ADVANCED TECHNOLOGY
*ComfortFlow™ technology allows the device to control heat production with your comfort in mind. This ensures short recovery with little or no downtime.
HOW IT WORKS
All energy and heat-based systems work by causing micro-injury to collagen-producing tissue in our skin. This injury stimulates healing which results in new and better-organized collagen bundles. Only INFINI MFR delivers treatment directly to the dermis without causing heat build up at the surface of our skin, which can lead to unwanted damage.
ComfortFlow technology encompasses penetration using sequential microneedle insertion.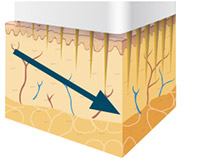 Serial insertion minimizes your discomfort for quick and easy recovery.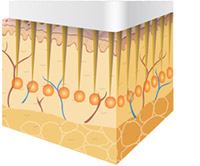 Infini precisely delivers heat to the dermis which encourages collagen growth and eliminates thermal (heat) damage to the skin surface which allows for faster healing.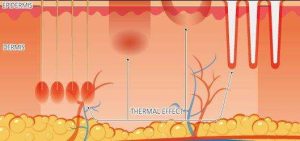 The RF energy is delivered in multiple passes, at varying depths, for 3-dimensional volumization.
*FAST RECOVERY, LONG TERM RESULTS
Infini's precisely targeted delivery of RF energy reduces the thermal damage to surrounding tissues to speed healing times and provide long term results.