Roy David MD Plastic Surgery And Medical Spa introduces CoolSculpting Fat Reduction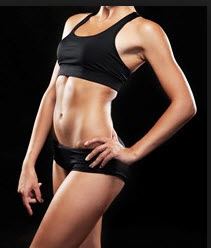 Noninvasive fat reduction has become more and more popular in San Diego as the technology continues to improve and more and more men and women seek to flatten out their bellies and eliminate love handles. Traditional liposuction is effective, but involves significant pain and swelling, and is not without complications. CoolSculpting or cryolipolysis from Zeltiq eliminates downtime and has virtually no risk. What's more- the results are measurable and significant.
"CoolSculpting in our San Diego practice can take from one to four or more hours, depending on the number of areas being treated," explains Dr. Roy David, medical director of Roy David MD Plastic Surgery And Medical Spa. "A typical lower abdomen is two areas, but some patients also require sculpting of the upper abs and flanks." The Center offers a relaxing "CoolSculpting Room" with a large screen television and comfortable recliner. Clients are served light snacks and beverages, and are free to use their cellphones or iPad.
The treatment begins with one of the expert staff members marking out the treatment site and applying a cool gel pad the skin. Patients feel a sucking sensation on their skin as the device attaches the skin surface and then gradually cools the skin and underlying fat. "Fat cells are more sensitive to cold than our skin, so the fat cells will be destroyed without harming the skin," explains Dr. David. In addition to the abdomen and flanks, CoolSculpting is also popular for reducing fat in the inner and outer thighs.
Following a session of fat reduction with CoolSculpting in San Diego, patients may experience some numbness or tingling in the area that resolves over one to three weeks; however, they may return immediately to their normal activities. As the fat cells are destroyed and cleared through the blood stream, final results become apparent over three to twelve weeks. Roy David MD Plastic Surgery And Medical Spa also offers radiofrequency fat reduction with Vanquish and Exilis, but he and his staff feel that CoolSculpting adds the benefits of localized fat reduction and a one-time treatment.
Roy David MD Plastic Surgery And Medical Spa is a full service medical spa in the UTC area serving all of San Diego. Medical director Dr. Roy David is a double board certified Facial Plastic and Reconstructive Surgeon.
3252 Holiday Court, Ste. 206
La Jolla, CA 92037
(858) 658-0990