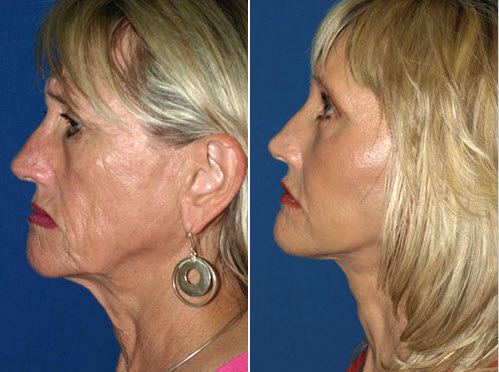 San Diego Facial Plastic Surgeon Dr. Roy David says non-surgical procedures making a real splash this summer.  Dr. David offers the liquid facelift as an alternative to surgery with fantastic results.  Facial Fillers have really become popular over the past couple of years as the injectables have really improved dramatically given long-lasting results without going under the knife.  The injectables today can soften and plump wrinkles or expression lines to create smooth flattering contours.
If you are simply looking to turn back the hands of time or just looking to freshen your look for a wedding, this procedure may be right for you.  Dr. David offers a number of facial fillers at his San Diego Medspa including Voluma™, which is made by Allergan. Voluma is a game changer as far as fillers are concerned.  Voluma is FDA approved and lasts up to two years, and is one of the most sought after facial rejuvenation procedures available today.
Dr. Roy David goes on to say, "at our San Diego Medspa we've spared no expense with offering the latest in non-surgical facial rejuvenation procedures.  The Liquid Facelift has become very popular as it has been widely shown on main-stream TV as a great alternative to surgery".  Dr. David offers a number of different facial fillers including minimally invasive facial fat transfer.  No one filler is right for everyone, each case is different and may require a different product or technique.
In addition to our facial rejuvenation line-up we now offer CoolSculpting, which simply freezes the fat and will soon be offered for reducing fat in the neck.  Dr. David goes on to say, "we are also offering CoolSculpting for the body with fantastic results, so from head to toe we can provide you with a great new look, without going under the knife".
Dr. David reports that another popular procedure he recommends to people looking to freshen their look is laser skin resurfacing.  Dr David says "the results from The Active FX are truly amazing, a real game changer, this procedure improves facial appearance by targeting the more superficial layers of the skin.  The lasers work by removing the outer layer of skin which includes the thickened and dead skin layers.  The laser light causes restructuring of collagen in the dermis or deeper layer of the skin.  It works great for eliminating scars from acne and other skin pockets and lines in the skin".
San Diego facial plastic surgeon Dr. Roy David is a member of the American Academy of Facial Plastic and Reconstructive Surgery, and specializes in plastic surgery exclusively of the Face, Nose, Eyes, Neck, and Scalp. He has been in practice in San Diego for over ten years, helping thousands of patients achieve their aesthetic goals.