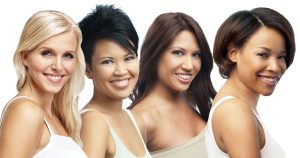 INFINI-PRP
*MICRONEEDLING
*TARGETED RADIOFREQUENCY
*AUTOLOGOUS (YOUR OWN) GROWTH FACTORS
What is Infini? Infini combines two of the most trusted and effective modalities in skin rejuvenation: microneedling and radiofrequency. Microneedling uses physical trauma to induce collagen synthesis in the skin, and radiofrequency uses heat to accomplish the same goal. Infini harnesses both technologies by focusing radiofrequency below the skin surface, in between the tips of the micro needles.  This results in improved tightness and texture, without the downtime of a laser peel or chemical peel.
What is PRP? Since its introduction as the "Vampire Facelift,"PRP or Platelet Rich Plasma has gained more and more credibility and popularity for its power to rejuvenate skin and support growth of tissues such as tendons and ligaments, and hair on the scalp. It is becoming a mainstay of the hair transplant procedure. PRP requires activation in order for the growth factors to start their healing cascade. This activation may be provided by microneedling. PRP is produced from a small amount of your own blood, which is processed to concentrate the growth factors and platelets at ten times their normal concentration.
THE PROCESS:
You will numb for approximately 30 minutes. During this time a small amount of serum will be drawn, processed, and centrifuged to extract platelet-rich plasma.
Infini-RF will gently penetrate the skin surface, and bipolar radiofrequency will safely and comfortably target your dermis, stimulating collagen synthesis and renewal, and tightening your skin.
PRP will be applied to your skin surface and gently injected below your skin surface. The microtrauma from the Infini treatment allows activation of growth factors in the PRP, further accelerating skin renewal and collagen synthesis.
You may experience mild redness that resolves within 24 hours.
THE RESULTS:
You can expect skin tightening with improved texture, approaching the results of a laser peel but without the downtime. Infini is also considered one of the BEST minimally invasive treatments for acne scars, and the addition of PRP may further enhances these results.
BEFORE AND AFTER :  To view more click here